Where to find the Model, Spec numbers on Kawasaki Engines
Typically the engine model number will be located on the engine shroud or engine block.  Below  is what a typical Kawasaki engine model tag looks like.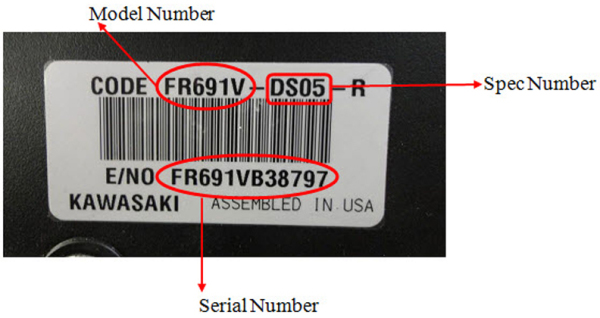 Once you have located your engine Make-Model-Type code enter it in your owner's manual for future reference.  With these numbers our parts department can identify and order any part on the engine.